Forj Announce Launch of $APE Accelerator in DeCrypt
Today Forj announced the launch of their $APE Accelerator platform exclusively in leading tech and crypto publication, DeCrypt.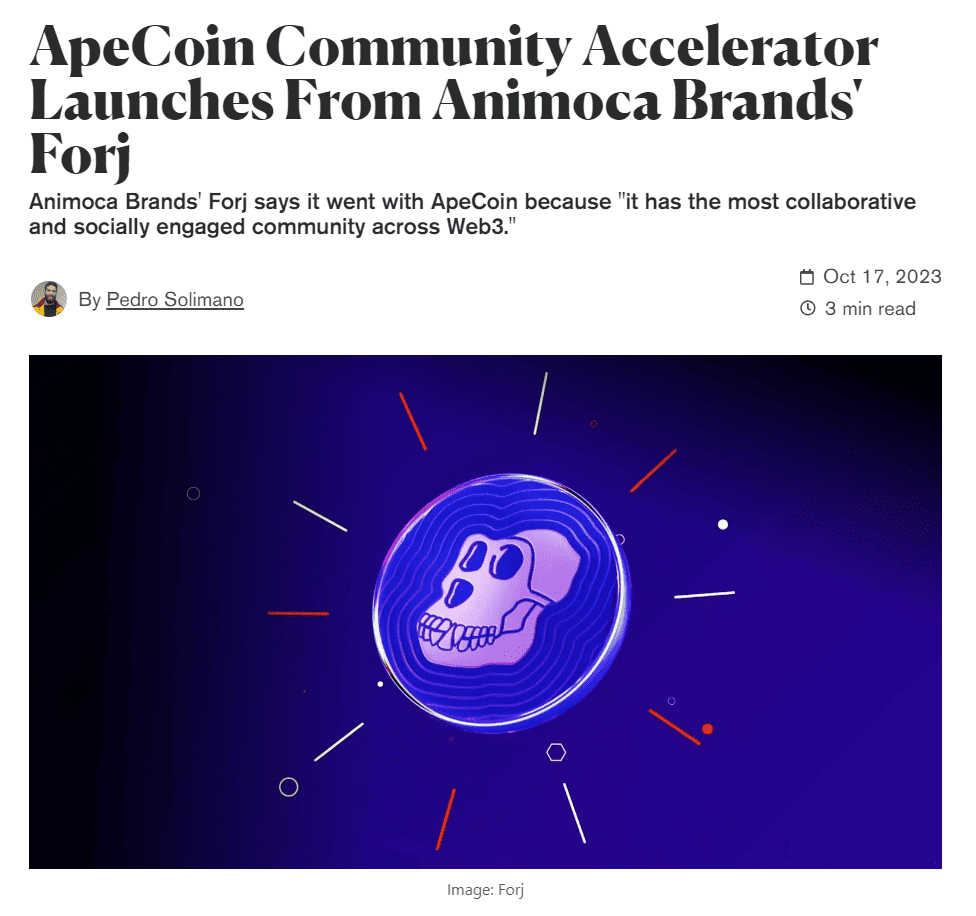 The article is the first official announcement heralding the beginning of the much-anticipated project, built following the successful vote in favour of AIP-209 by the ApeCoin DAO. It features an interview with Forj CEO Harry Liu, who recounts the story leading up to the launch and the rationale behind the focus on ApeCoin's ecosystem:
"We chose to launch on ApeCoin because it has the most collaborative and socially engaged community across Web3,"

– Harry Liu, DeCrypt, Oct 17th 2023
Click below to read the full article now.