In another busy week for Forj we announced the details of the TasteMakerz membership sale, NFT holders met Lewis Capaldi, and released the latest episode of You, Me, & Web3 featuring Matt Howells-Barby. Welcome to the Forj Week in Review!
TasteMakerz Membership Sale Announced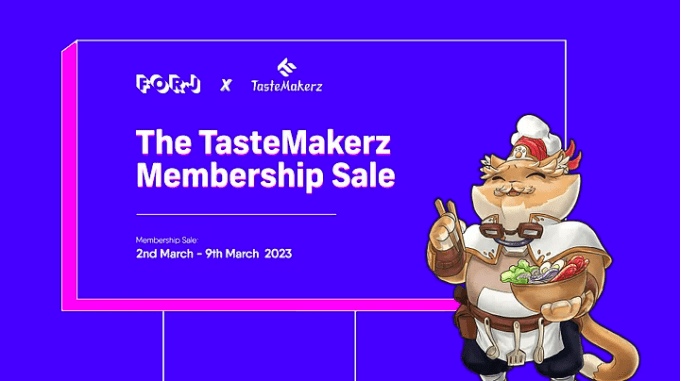 On Thursday Forj announced that our community would have top priority access to the upcoming TasteMakerz Season Pass membership sale, which begins Thursday March 2nd at 3pm UTC.
Announced last week, TasteMakerz is a new type of Web3 education from Forj that adopts a story-driven 'Learn and Earn' approach to encourage community participation and collective learning. Backed by major partners and contributors, it's set to redefine how we learn together.
Holders of a BCCG card, Metaprints Genesis NFT, or full set of PolkaPets (24) will have first access to the sale, with each Season Pass (3 months) priced at 0.09ETH.
Find out more in our Sale Guide.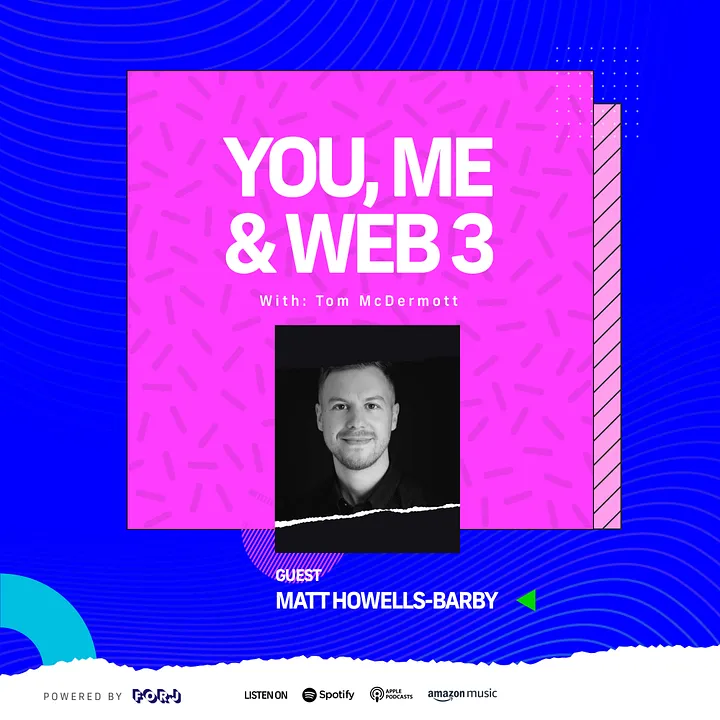 This week saw us launch Episode Two of our popular podcast show: You, Me, & Web3. Focused on interviews with some of the biggest players in the industry, YMW3 is a 'no-nonsense' sit-down to get inside the minds of the people shaping the space, hosted by journalist Tom McDermott. In this episode Matt Howells-Barby, a GameFi thought-leader and CMO of Decentral Games, tells us his thoughts on where the space is going and reveals some crazy stories about his experiences. Don't miss this one!
Big Fat Sexy Cardholders meet Lewis Capaldi on Zoom!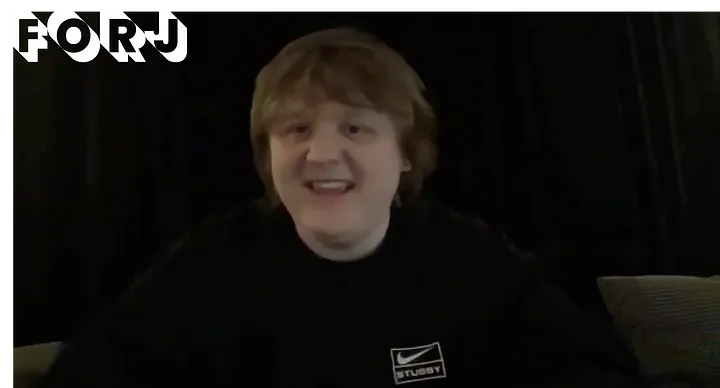 On Thursday came the moment Big Fat Sexy Collectible cardholders had been waiting for, a Zoom call with the one and only Lewis Capaldi!
Owners of Red, Obsidian, & Gold cards were given the chance for either a one-on-one with the man himself, or a group call for Gold holders. Lewis was on top form, as ever, and even gave one lucky cardholder a birthday surprise!
We'll be publishing a full review of the experience soon, so watch this space! Thank you to everyone who attended, another fantastic perk for being a Big Fat Sexy Cardholder. More still to come….
About Forj
A subsidiary of Animoca Brands, Forj delivers leading Web3 products and technologies that create unique fan experiences for creators. A truly end-to-end solution, Forj is the next frontier of fan engagement through its use of NFTs, metaverse protocols, and blockchain tech to bring fans closer to their favorite creator brands in Music, Entertainment, Gaming and beyond. With major partnerships including influencer Logan Paul, Grammy-nominated musician Lewis Capaldi, and leading creator platform Spring, Forj has an enviable track-record of success in the sector.
Forj-owned brands include metaverse infrastructure project Metaprints and leading GameFi project PolkaPets.