It's been another fun-packed week at Forj — as we released our latest You, Me, & Web3 Shortz episode, hosted another Live Twitter Space alongside some excellent guests, and airdropped all Metaprints Genesis holders (and others!) a FREE report!
You, Me, & Web3 Shortz: Footium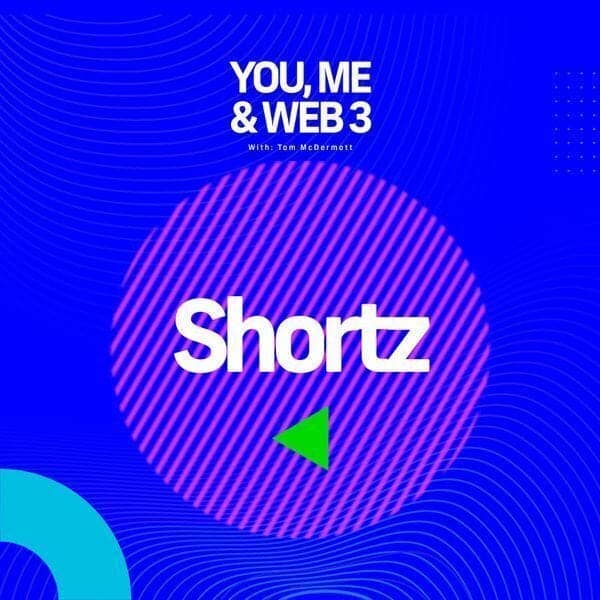 Are you ready for the future of football management gaming?
Have you mastered Fifa, Football Manager, and the various other soccer apps on your phone? Well, allow us to introduce you to Footium co-founder James O'Leary, and Footium COO George Benton, who discuss the future of football management games and how you can play your part.
Listen to the complete episode here.
You, Me, & Web3 LIVE: Otherside 2nd trip, plus #BAYC special guests…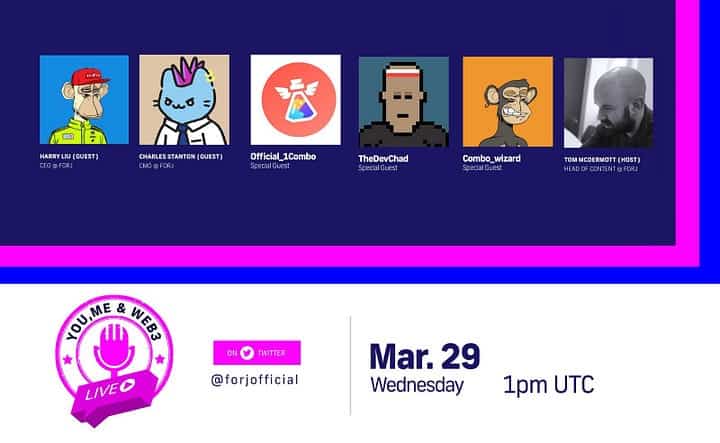 Listen in two parts as CMO Chas Stanton and Tom McDermott speak to special guests about the Otherside 2nd trip, #BAYC involvement, Web3 education, and what the best way is to convert the mainstream over to the wonderful world of Web3.
TasteMakerz Lite Report airdrop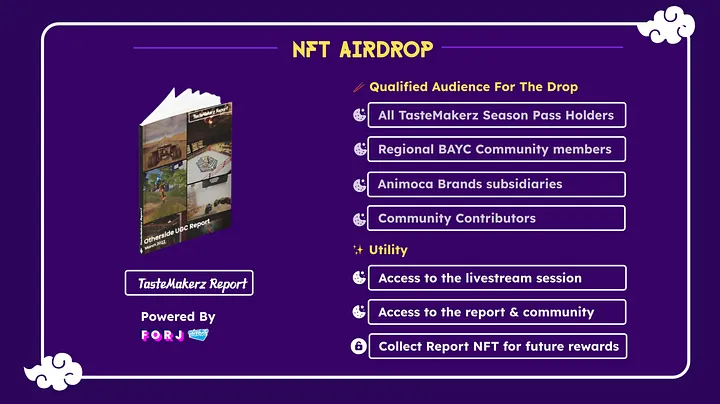 Check your wallets!
Lucky recipients of a FREE Lite Report NFT now have access to an exclusive report detailing the latest state of The Otherside metaverse ecosystem, and the UGC projects emerging from it. You don't want to miss it!
If you have your NFT in your wallet head to the TasteMakerz Discord .
About Forj
A subsidiary of Animoca Brands, Forj delivers leading Web3 products and technologies that create unique fan experiences for creators. A truly end-to-end solution, Forj is the next frontier of fan engagement through its use of NFTs, metaverse protocols, and blockchain tech to bring fans closer to their favorite creator brands in Music, Entertainment, Gaming and beyond. With major partnerships including influencer Logan Paul, Grammy-nominated musician Lewis Capaldi, and leading creator platform Spring, Forj has an enviable track-record of success in the sector.
Forj-owned brands include metaverse infrastructure project Metaprints and leading GameFi project PolkaPets.