PolkaPet World and VIKER introduce new collaborative NFT mobile games integration
London, UK [5 December 2022] – Forj, a subsidiary of Animoca Brands, and VIKER today announced a partnership to launch a unique PolkaPets World NFT called VIKER PolkaPet Pass (VPPP) which is free for PolkaPet NFT holders.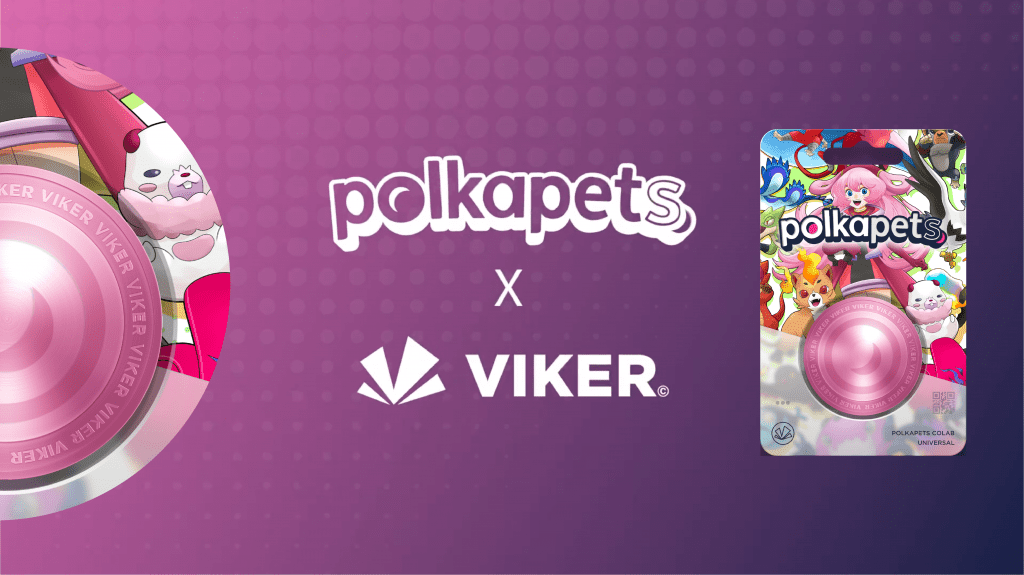 The VPPP NFT will enable the holder to earn double Bitcoin rewards across VIKER's portfolio of casual mobile games, starting with SOLITAIRE and coming soon to WHO WANTS TO BE A MILLIONAIRE, BALLS KING, and many others.

In 2023 VPPP holders will be able to earn $PETS (the PolkaPets tokens) in the whole portfolio of VIKER mobile games.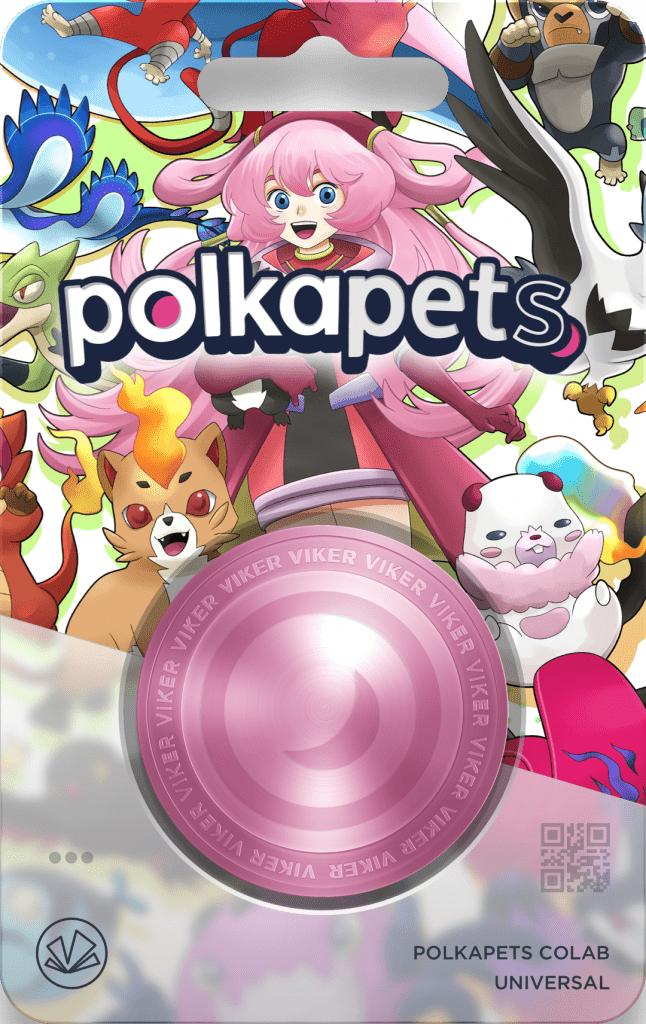 "We designed our Web3 platform and games to enable collaboration with leading NFT collections and brands by offering a simple way to add real utility and Play-and-Earn mechanics across our multi game ecosystem," said Ben Cusack, Founder of VIKER. "Spending more time playing VIKER casual mobile games can now offer double bitcoin rewards for PolkaPet owners."
"Onboarding Web2 audiences to Web3 gaming experiences was core to the vision underpinning PolkaPet World," said Harry L, CEO and Founder of Forj, and PolkaPet World Team Lead. "With VIKER's huge mobile game ecosystem now allowing our PolkaPet audience the chance to experience the PolkaPets IP on mobile gaming we're breaking new ground in Web3 entertainment."
"This partnership showcases the vast opportunities for brands to provide interoperable digital assets in the mobile gaming space," said Robby Yung, CEO of Animoca Brands North America operations. "As part of the Animoca Brands ecosystem, both VIKER and PolkaPet World are collaborating to onboard whole new audiences to the power of Web3."
All holders of an original PolkaPet, or special edition 'Fenix' pet, are eligible and will receive a special dedicated airdrop on the Polygon network with a limited edition VPPP NFT. This will be instantly usable in VIKER's Solitaire Play-and-Earn mobile game, available on the App Store and Google Play

About PolkaPet World
PolkaPet World is an extensive network of collaborative partnerships that add utility to existing projects as a 'Collection Accessory or Add-On NFT'. Each partner has their very own 'Pet' NFT that can revitalise communities, and even act as a key to exclusive Metaverse experiences and Game-Fi opportunities.
By utilising our partner PolkaDot's cross-chain protocols, PolkaPet World welcomes everyone across all blockchains. Unlock the door to versatility by joining the ever growing PolkaPet World of mass collaboration and cross-community events; consistently providing content and keeping the community embraced into the world of Web3.
Website | Twitter | Telegram | Medium | Discord | OpenSea
About Forj
Forj, a subsidiary of Animoca Brands, delivers leading Web3 products and technologies that create unique fan experiences for creators. A truly end-to-end solution, Forj is the next frontier of fan engagement through its use of NFTs, Metaverse protocols, and blockchain tech to bring fans closer to their favorite creator brands in Music, Entertainment, Gaming, and beyond. With major partnerships including influencer Logan Paul, Grammy-nominated musician Lewis Capaldi, and leading creator platform Spring, Forj has an enviable track-record of success in the sector.
Forj-owned brands include Metaverse infrastructure project Metaprints and leading Game-Fi project PolkaPet World.
Website | Twitter | Telegram | Medium | Discord
About VIKER
VIKER is a global leading Play-and-Earn mobile games studio. Backed by Animoca Brands and Initial Capital, VIKER's games have been downloaded more than 80 million times, successfully growing a loyal global audience. VIKER's vision is to bring blockchain gaming to the masses via its own IP and some of the world's most recognised entertainment brands.

VIKER Press kit can be found HERE
Website | Instagram | Twitter | YouTube | LinkedIn
About Animoca Brands
Animoca Brands, a Deloitte Tech Fast winner and ranked in the Financial Times list of High Growth Companies Asia-Pacific 2021, is a leader in digital entertainment, blockchain, and gamification that is working to advance digital property rights and contribute to the establishment of the open metaverse. The company develops and publishes a broad portfolio of products including the REVV token and SAND token; original games including The Sandbox, Crazy Kings, and Crazy Defense Heroes; and products utilizing popular intellectual properties including Disney, WWE, Snoop Dogg, The Walking Dead, Power Rangers, MotoGP™, and Formula E. It has multiple subsidiaries, including The Sandbox, Blowfish Studios, Quidd, GAMEE, nWay, Pixowl, Forj, Lympo, Animoca Brands Japan, Grease Monkey Games, Eden Games, Darewise Entertainment, Notre Game, TinyTap, Be Media, and PIXELYNX. Animoca Brands has a growing portfolio of more than 380 investments, including Colossal, Axie Infinity, OpenSea, Dapper Labs (NBA Top Shot), Yield Guild Games, Harmony, Alien Worlds, Star Atlas, and others.
Website | Instagram | Twitter | Facebook | YouTube | Medium | LinkedIn
MEDIA CONTACTS
PolkaPet World:
Chris Alderton
Jukebox PR
christopher@jukeboxpr.co.uk

VIKER:
Ben Cusack
Founder
Ben@viker.co.uk