Hello and welcome along to the latest Forj Week In Review. It's been a week full of live shows, new proposals and fresh announcements. Here's just a taste of what we've been doing…
Forj Launch Ape Accelerator (AIP-209) Proposal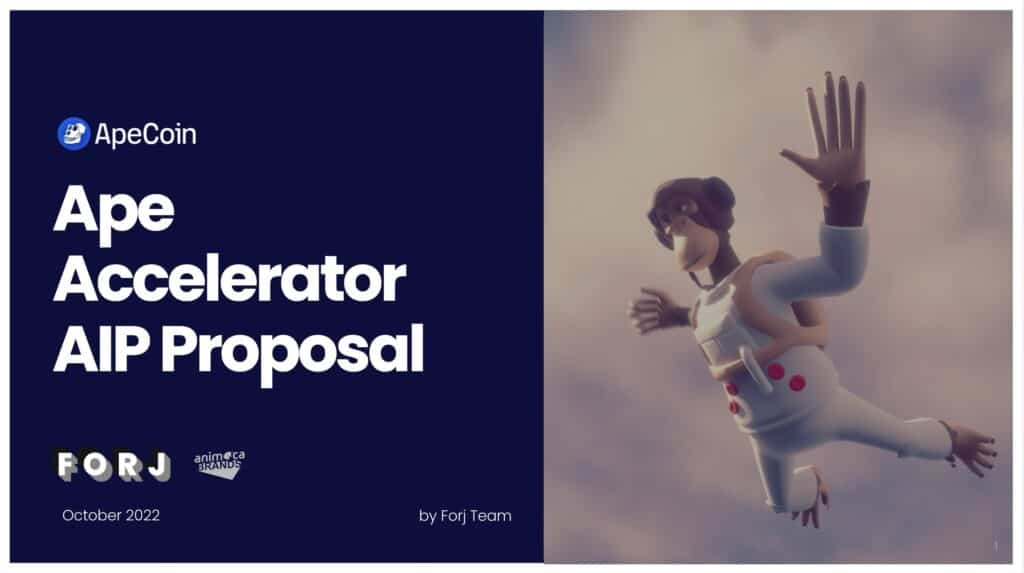 Forj have proposed an Ape Improvement Proposal (AIP) for the creation of a dedicated Bored Ape project incubator and launchpad driven by $APE token to the ApeCoin DAO. The ApeCoin community can now vote on the proposal until 1am 18th May UTC.
The AIP-209 proposal by Forj, titled "Ape Accelerator Powered By ApeCoin", will help the ApeCoin and BAYC ecosystem by incubating and facilitating projects that contribute to, and utilise, ApeCoin and BAYC IP ecosystem growth.
Projects looking to launch through the Ape Accelerator will require $APE token to submit a proposal, and holders of $APE and BAYC Ecosystem NFTs will be able to access the launchpad to invest in such projects.
You can find out more information about the proposal on our Twitter thread here, and you can vote for the proposal now until 1am UTC on 18th May 2023.
You, Me, & Web3 Twitter Space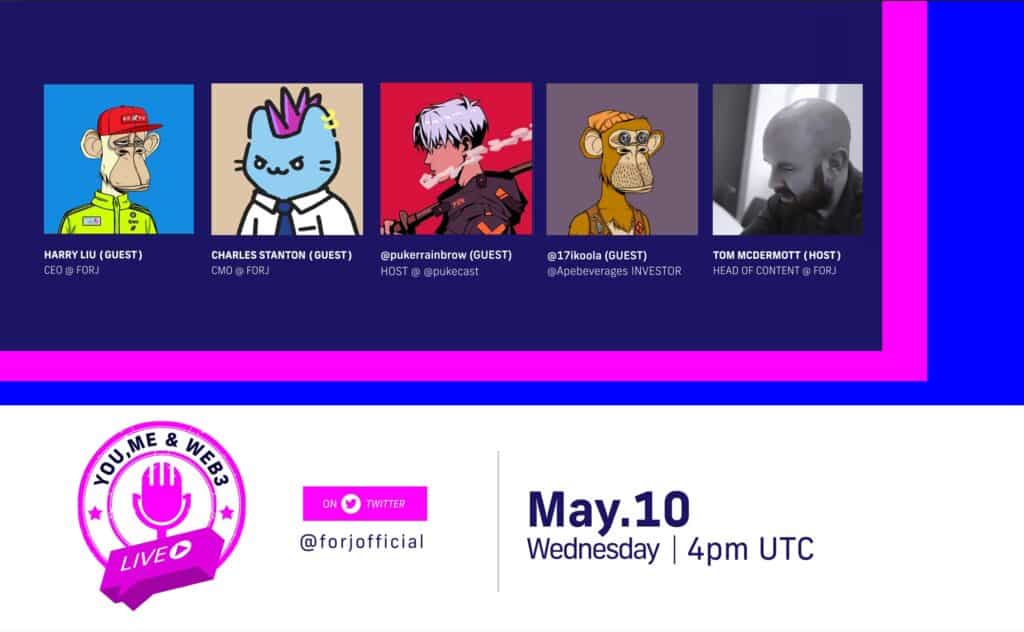 On Wednesday, we hosted our latest You, Me, & Web3 Twitter Space.
It was a fun and action packed session hosted by Tom McDermott – who was joined by Forj CEO Harry Liu, Forj CMO Chas Stanton, Rug Radio's Pukerainbow, Andrew from ApeBeverages, and ApeBeverages investor @17iKoola.
Listen here as they discuss numerous topics including the state of the NFT market and Ape IP! It was an utter hoot!
If you're short of things to do this weekend, don't forget that you can also listen to our You, Me, & Web3 podcast as well.
Metaprints Joins OMA3 Metaverse Alliance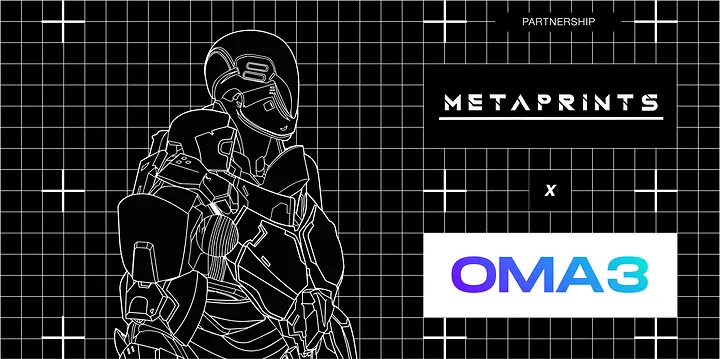 The collaboration between Metaprints and OMA3 holds immense potential, as OMA3 has established collaborations with several renowned Web3 industry giants such as Dapper Labs, Decentraland, The Sandbox, Animoca Brands, and Upland among others.
"We are excited to join OMA3 to research how metaverse worlds are able to benefit from further integrations on the chain" said Harry Liu, CEO of Metaprints.
"The goal here, of course, is to develop a seamless connection with users, regardless of which world they are in. By working together in this alliance, solutions can be developed that will benefit communities and bridge the gap between these virtual worlds and Web3 beginners or builders."
About Forj
A subsidiary of Animoca Brands, Forj delivers leading Web3 products and technologies that create unique fan experiences for creators. A truly end-to-end solution, Forj is the next frontier of fan engagement through its use of NFTs, metaverse protocols, and blockchain tech to bring fans closer to their favorite creator brands in Music, Entertainment, Gaming and beyond. With major partnerships including influencer Logan Paul, Grammy-nominated musician Lewis Capaldi, and leading creator platform Spring, Forj has an enviable track-record of success in the sector.
Forj-owned brands include metaverse infrastructure project Metaprints and leading GameFi project PolkaPets.