Welcome to Forj's Week in Review!
In this issue we share some exciting airdrops as a reward to active and participating Metaprints community members, along-with Polygon Pets minting news and some alpha on the next launch!
Metaprints Airdrops!
This week Metaprints airdropped all eligible genesis holders two fantastic Sandbox wearables in partnership with Crust Network and the Mantra Omniverse.
Community members who took part in our recent Discord vote were counted and airdropped a Crust Shield by @CrustNetwork, an active defence asset and a Mantra Robe by @Mantraomniverse that adds power and protection to your attacks.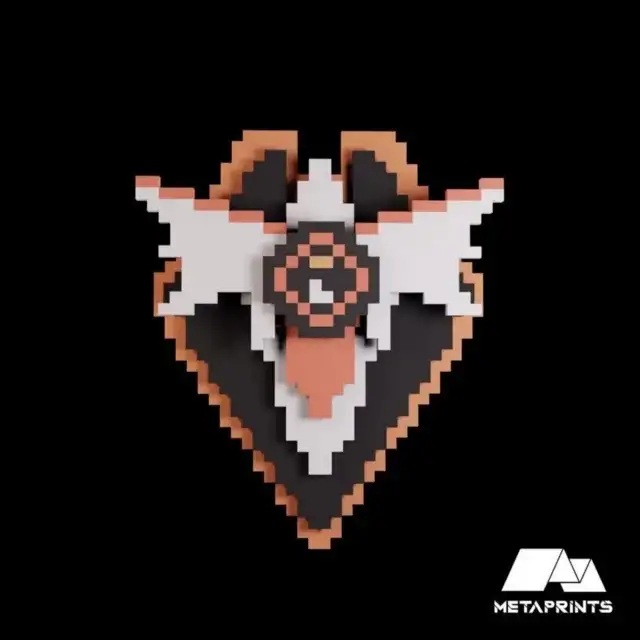 Make sure to check your wallets and share your screenshots with us @metaprints on Twitter!
Turn on notifications in the Metaprints Discord so you don't miss out on some amazing airdrops, competitions and prizes!
LAST CHANCE!
Polygon Pets: Royal Sapphire Mint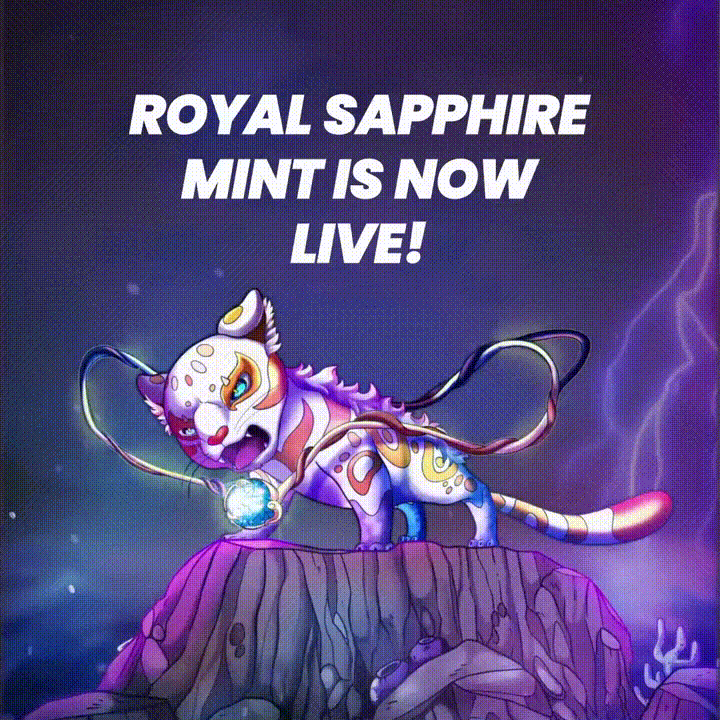 There is still time! If you have registered for the Royal Sapphire mint, your Polygon Pet is ready for collection on the Forj DApp!
Your Royal Sapphire Polygon Pet will come with amazing utilities, including a unique playable avatar in The Sandbox, starting with our upcoming Pets Rift Metaverse Gaming Experience.
If you want to find out how to mint your Royal Sapphire, click here or to jump to Forj's DApp, click here.
Royal Sapphire is the third of four different rarities: Noble Onyx, Majestic Pearl, Royal Sapphire, and Opulent Diamond.
Opulent Diamond is coming VERY soon! Make sure to collect every character of each rarity to qualify for something very unique as we have something up our sleeves! Visit our Polygon Pets Opensea.
In addition, if you have all 25 of our Original 'PolkaPet TCG' cards (non-holiday specific), you will also qualify for a FREE Opulent Diamond Polygon Pet coming very soon! This card will be the top-tier release of Polygon Pets for 2023! Collect your PolkaPet TCGs here!
Want to know more about the story behind Polygon Pets, check out the lore recap and chapters below!
The Polygon Pets Lore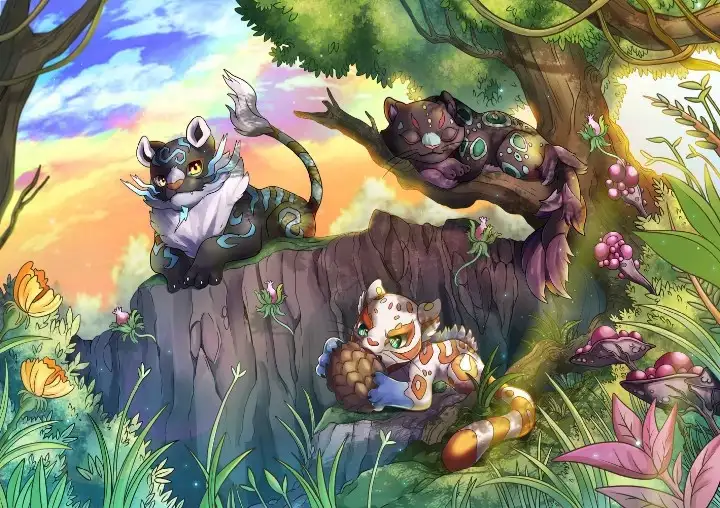 Be sure to read the full lore to experience the Polygon adventure of the wild cats that explore the PolkaPet World. Exploring mountains and meetings creatures of the sea; join Parja, Kaali and Baiyun as they conquer the elements, find their identities and battle the infamous Shadow Queen.
Chapter 1 — Parja, Kaali and Baiyun
Meet Parja; Prince of Storm
Part 1 | A Strike of Lightning
Part 2 | Eye of the Storm
Part 3 | The Sky
Part 4 | "I am"
Meet Kaali; Outcast of Ventus
Part 1 | A Misunderstanding
Part 2 | Identity
Part 3 | A Unique Existence
Part 4 | Brother
Meet Baiyun; Keeper of Notus
Part 1 | The Shadow Queen's Involvement
Part 2 | Thief
Part 3 | The Orb of Notus
Part 4 | A Claws Grip
Chapter 2 — A Stormy Reunion
Chapter 3 — Rising Shadow
Want a quick recap, check out the video below:
About PolkaPet World
PolkaPet World is an NFT project created by Forj in partnership with some of the biggest names in the Polkadot ecosystem. Each PolkaPet is embodied as an artistic creature that represents a specific Polkadot project.
All PolkaPets hold unique project-specific utilities to reward community members for holding their PolkaPet NFTs in their wallets. The utility can be a discount on fees, an airdrop of tokens to PolkaPet cardholders, or various other utilities.
The $PETS token is the utility token used to engage with PolkaPet World products and services, as well as allowing governance rights and access to exclusive sales.
Website | Twitter | Telegram | Discord |
About Metaprints
"Metaprints is the gateway for brands to accelerate their presence in numerous metaverse ecosystems in one simple step. Backed by Animoca Brands, Metaprints has a unique network of the biggest metaverse projects in the space that allows them to facilitate the creation and curation of branded assets across multiple platforms through one partnership.
Metaprint NFTs are branded asset 'blueprints' sold to buyers to facilitate the creation of the 3D assets required in the metaverse platforms by some of the best animation specialists. Creators and brands also receive a share of future revenue for assets created, ensuring everyone through the chain benefits from the model.
The Metaprints INO, featuring 'Genesis' Metaprints for 10 well-known brands, will be taking place in December 2021. Follow the project community channels for more information."
Website | Twitter | Telegram | Discord
About Forj
A subsidiary of Animoca Brands, Forj delivers leading Web3 products and technologies that create unique fan experiences for creators. A truly end-to-end solution, Forj is the next frontier of fan engagement through its use of NFTs, metaverse protocols, and blockchain tech to bring fans closer to their favorite creator brands in Music, Entertainment, Gaming and beyond. With major partnerships including influencer Logan Paul, Grammy-nominated musician Lewis Capaldi, and leading creator platform Spring, Forj has an enviable track-record of success in the sector.
Forj-owned brands include metaverse infrastructure project Metaprints and leading GameFi project PolkaPets.
Website | Twitter | Instagram | Telegram | Medium | Discord | YouTube |