Animoca Brands' Mocaverse Allowlist Eligibility, Including $BONDLY and PolkaPet NFT Holders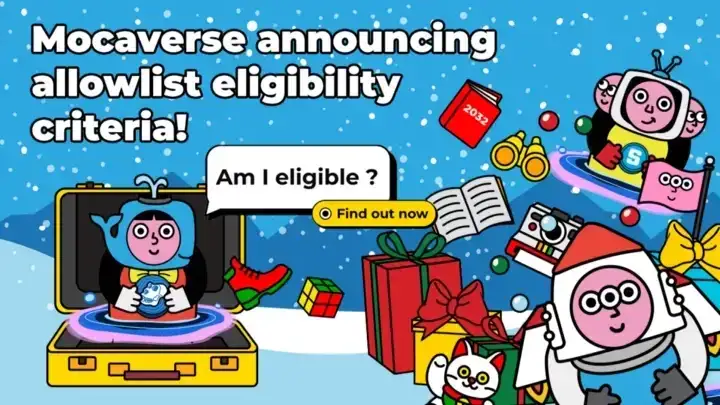 Hello Forj & PolkaPet World communities!
You may have seen Animoca Brands exciting new NFT project, Mocaverse – well things just got more exciting, as $BONDLY and PolkaPet NFT holders will be eligible to receive Realm Tickets for the mint!
Holding *190,000* $BONDLY by their snapshot date on Jan. 12th at 8am EST will get you 1 x Realm Ticket.
Want extra tickets..?
380k $BONDLY = 2 Tickets
570k $BONDLY = 3 Tickets
760k $BONDLY = 4 Tickets
950k $BONDLY = 5 Tickets
This includes those who are staking their $BONDLY and hold $xBONDLY, so there is no need to unstake your tokens!
In addition, PolkaPet holders will get 1 Realm Ticket for each NFT they hold!
If you don't have enough $BONDLY or a PolkaPet NFT, make sure to get yours before the snapshot date!
PolkaPet NFTs: opensea.io/collection/polkapets
Full Mocaverse NFT details: tinyurl.com/2xr93vpz
Holiday Quiz Winners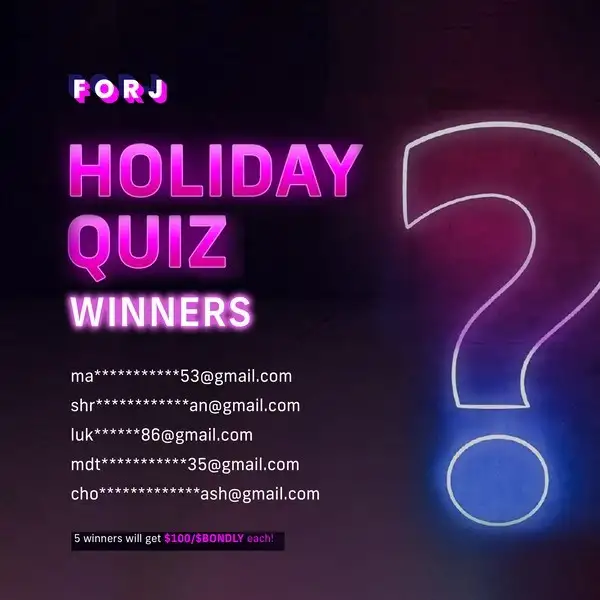 Hello Forj community — we hope you're having a wonderful holiday break and a big thank you to everyone who participated in our holiday quiz!
Congratulations to the winners listed above, and be sure to check your emails as we've reached out for your wallet addresses in order to send your prizes!
Forj Exec AMA: The 2023 Roadmap
Hey Forj community — did you miss our Exec AMA, listing out our accomplishments from '22 and our roadmap for '23?!
Well you're in luck! Click above to watch the full video, or the link below for the full transcript — you don't want to miss what we have in store!
Full transcript: forj.medium.com/forj-exec-ama-the-2023-roadmap-51f5c552fe43…
Hurry — The Window to Get Your FREE Polygon Pet NFT is About to Close!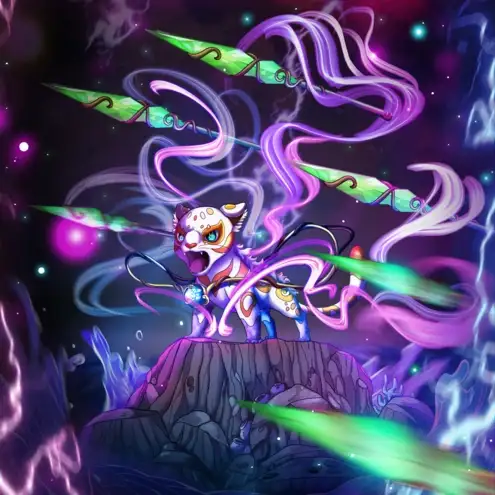 Hurry! Your chance to get a FREE Polygon Pet NFT and our third rarity, Royal Sapphire, will be coming to a close soon!
All you have to do is connect your wallet and complete the question when you head to: premint.xyz/polygon-pets-1/
For more info about Royal Sapphire, check out our article here: polkapetworld.medium.com/take-our-quiz-claim-your-free-polygon-pet-royal-sapphire-nft-31721f280019…
Listen to Our CEO, Harry Liu's Interview on Cointime's "Web3 Builder Hub Daily"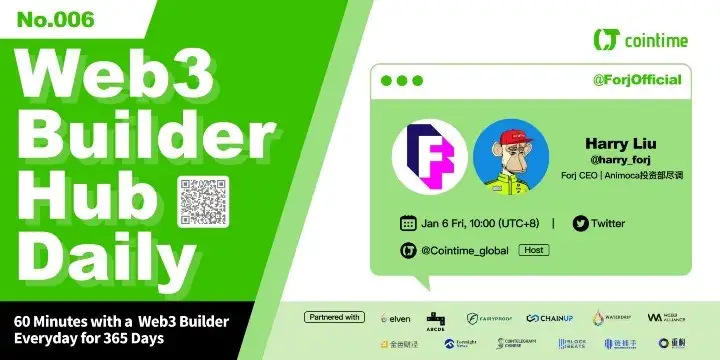 If you missed our CEO, Harry Liu's interview on Cointime's "Web3 Builder Hub Daily", be sure to tune in here!
Harry discussed a number of items, including the current state of the industry and some of projects that Forj has coming up in '23!
About Forj
A subsidiary of Animoca Brands, Forj delivers leading Web3 products and technologies that create unique fan experiences for creators. A truly end-to-end solution, Forj is the next frontier of fan engagement through its use of NFTs, metaverse protocols, and blockchain tech to bring fans closer to their favorite creator brands in Music, Entertainment, Gaming and beyond. With major partnerships including influencer Logan Paul, Grammy-nominated musician Lewis Capaldi, and leading creator platform Spring, Forj has an enviable track-record of success in the sector.
Forj-owned brands include metaverse infrastructure project Metaprints and leading GameFi project PolkaPets.
Website | Twitter | Telegram | Medium| Discord
About PolkaPet World
PolkaPet World is an NFT project created by Forj in partnership with some of the biggest names in the Polkadot ecosystem. Each PolkaPet is embodied as an artistic creature that represents a specific Polkadot project.
All PolkaPets hold unique project-specific utility to reward community members for holding their PolkaPet NFTs in their wallets. The utility can be a discount on fees, an airdrop of tokens to PolkaPet cardholders, or various other utilities.
The $PETS token is the utility token used to engage with PolkaPet World products and services, as well as allowing governance rights and access to exclusive sales.
Polkapet.world | Twitter | Telegram | Discord
About Metaprints
Metaprints is the gateway for brands to accelerate their presence in numerous metaverse ecosystems in one simple step. Backed by Animoca Brands, Metaprints has a unique network of the biggest metaverse projects in the space that allows them to facilitate the creation and curation of branded assets across multiple platforms through one partnership.
Metaprint NFTs are branded asset 'blueprints' sold to buyers to facilitate the creation of the 3D assets required in the metaverse platforms by some of the best animation specialists. Creators and brands also receive a share of future revenue for assets created, ensuring everyone through the chain benefits from the model.
The Metaprints INO, featuring 'Genesis' metaprints for 10 well-known brands, will be taking place in December 2021. Follow the project community channels for more information.