Happy Thanksgiving from Forj, PolkaPets, Metaprints & Cryptosaurs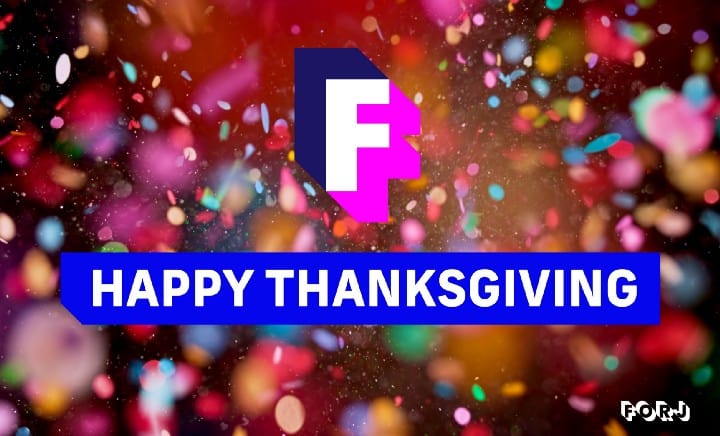 To all of our community members who celebrate Thanksgiving, the teams at Forj, PolkaPets, Metaprints and Cryptosaurs hopes that you and your loved ones had a wonderful holiday!
Crypto & NFTs in the World Cup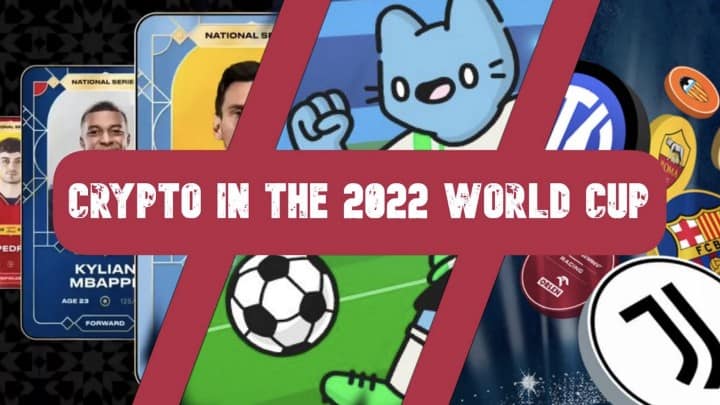 Despite some of the recent bad news in the crypto and NFT spaces, projects continue to see growth and mainstream adoption, including this year's World Cup.
Yesterday, we provided an in-depth thread on which projects are leveraging the World Cup, using dynamic NFTs, fantasy football, and even Fan Token Offerings (FTO).
To read the whole thread, click here!
Forj is featured on Binance Live's "Web3 World Cup Feast"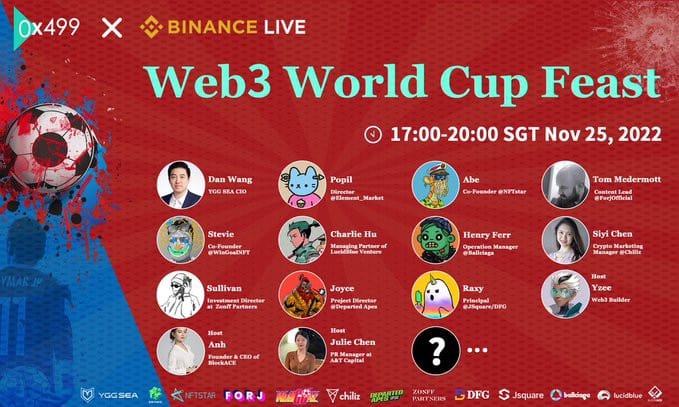 Forj's very own CMO, Chas Stanton, joined a panel of guest on Binance Live's 0x499 channel to discuss the World Cup and the popularization of NFTs since the last one was held in 2018.
Click here to hear all of the great insights everyone had to offer as well as the future of sports and NFTs!
Forj Flash Updates
If you missed this week's #ForjFlash news update, click the link above to view our awesome video!
In this week's edition:
👉 Unionization movement after OpenSea's attempt to remove royalties 🌊
👉 Binance reportedly declined to invest in Genesis due to potential future conflict of interests ⛔
👉 Magic Eden broadens audience and accessibility with Polygon 🤝
About Forj
A subsidiary of Animoca Brands, Forj delivers leading Web3 products and technologies that create unique fan experiences for creators. A truly end-to-end solution, Forj is the next frontier of fan engagement through its use of NFTs, metaverse protocols, and blockchain tech to bring fans closer to their favorite creator brands in Music, Entertainment, Gaming and beyond. With major partnerships including influencer Logan Paul, Grammy-nominated musician Lewis Capaldi, and leading creator platform Spring, Forj has an enviable track-record of success in the sector.
Forj-owned brands include metaverse infrastructure project Metaprints and leading GameFi project PolkaPets.
Website | Twitter | Telegram | Medium| Discord
About PolkaPet World
PolkaPet World is an NFT project created by Bondly in partnership with some of the biggest names in the Polkadot ecosystem. Each PolkaPet is embodied as an artistic creature that represents a specific Polkadot project.
All PolkaPets hold unique project-specific utility to reward community members for holding their PolkaPet NFTs in their wallets. The utility can be a discount on fees, an airdrop of tokens to PolkaPet cardholders, or various other utilities.
The $PETS token is the utility token used to engage with PolkaPet World products and services, as well as allowing governance rights and access to exclusive sales.
Polkapet.world | Twitter | Telegram | Discord
About Metaprints
Metaprints is the gateway for brands to accelerate their presence in numerous metaverse ecosystems in one simple step. Backed by Animoca Brands, Metaprints has a unique network of the biggest metaverse projects in the space that allows them to facilitate the creation and curation of branded assets across multiple platforms through one partnership.
Metaprint NFTs are branded asset 'blueprints' sold to buyers to facilitate the creation of the 3D assets required in the metaverse platforms by some of the best animation specialists. Creators and brands also receive a share of future revenue for assets created, ensuring everyone through the chain benefits from the model.
The Metaprints INO, featuring 'Genesis' metaprints for 10 well-known brands, will be taking place in December 2021. Follow the project community channels for more information.